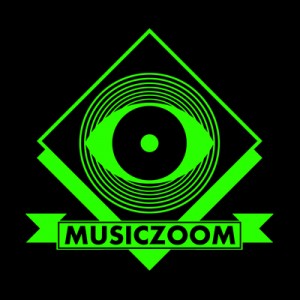 Fine anno, tempo di bilanci. Dopo un anno di assenza, ritornano le classifiche di MusicZoom. Arricchite da nuovi contributi e dalla presenza di nuovi collaboratori, le charts possono offrire uno spaccato interessante per osservare quanto di buono è stato prodotto in quest'anno solare nell'ambito musicale.  Abbiamo pensato di utilizzare della classifiche individuali, per meglio rappresentare la varietà di generi e di gusti musicali all'interno della redazione. Al posto di una singola classifica comunitaria, che avrebbe avuto evidenti pretese statutorie e che avrebbe messo in seria difficoltà i nostri eroi nel mettersi d'accordo sui 10 album migliori dell'anno, abbiamo colto l'occasione per offrire un panorama più ampio e vasto possibile, in base alle nostre competenze personali, ai semplici gusti od a ciò che più ha attirato l'attenzione. In alcuni casi si è seguito l'andamento classico della numerazione ordinale (dal primo al decimo posto), in altri casi gli album sono stati inseriti in ordine apparentemente casuale per desiderio dei redattori. A tal proposito una piccola legenda: se vedete i numeri si tratta del primo caso, se vedete elenchi puntati si tratta di ordine casuale. Inoltre se trovate gli album segnati in verde, vuol dire che è possibile cliccarci sopra per leggere una recensione, un live od un'intervista sull'argomento. Abbiamo disseminato qualche sorpresina lungo questa pagina per voi.
Quest'anno inoltre abbiamo deciso di dare spazio alla voce dei lettori. Oltre alla possibilità di leggere e discutere le nostre scelte, MusicZoom offre la possibilità a chiunque di votare l'album più bello del 2011. Basta partecipare al sondaggio speciale pubblicato sul sito e cliccare su una delle possibili scelte che vengono offerte nello spazio dedicato. MusicZoom propone un flusso continuo che coinvolge tutti, dai redattori ai lettori, e che significa partecipazione e collaborazione: due parole chiave del nostro credo. Noi le nostre scelte le abbiamo già fatte. Adesso tocca a voi.
Umberto Profazio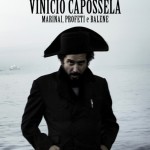 Stefano Ricci
Anna Calvi – Anna Calvi
Arctic Monkeys – Suck It And See
Umberto Palazzo – Canzoni Della Notte E Della Controra
Tom Waits – Bad As Me
Primordial – Redemption At The Puritan's Hand
Piccola Bottega Baltazar – Radici
Clap Your Hands Say Yeah – Hysterical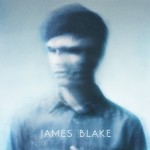 Federico Rasetti
Feist – Metals
James Blake – James Blake
Apparat – The Devil's Walk
Tv on the Radio – Nine Types Of Light
Verdena – WOW
Bon Iver – Bon Iver
S.C.U.M – Again into eyes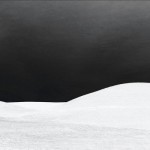 Alberto Franzé
The Field – Looping State of Mind
Braids – Native Speaker
Washed Out – Within and Withou
Belong – Common Era
The Feelies – Here Before
The Black Angels – Another Nice Pair
James Blake – James Blake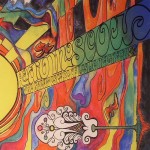 Carlo Alberto Riolo
Radio Moscow – The Great Escape of Leslie Magnafuzz
Terra Tenebrosa – The Tunnels
White Hills – H-P1
Danava – Emisphere of Shadows
People's Temple – Sons of Stone
Chapel Club – Palace
S.C.U.M – Against Into Eyes
Peter Murphy - Ninth
Magazine – No Thyself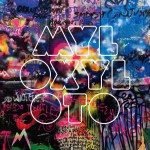 Elisa Parmigiani
Coldplay- Mylo Xyloto
Florence and The Machine- Cerimonials
Adele- 21
Bjork- Biophilia
Feist- Metals
Incubus- If not now,when?
Kate Bush- Director's cut
James Blake- James Blake
Tori Amos- Night of hunter
Foo fighters- Medium Rare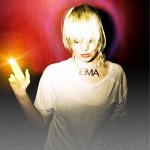 Giampaolo Cristofaro
EMA – Past Life Martyred Saints
Paolo Benvegnù – Hermann
Blu – No York
Kode9 & the Spaceape – Black Sun
Amos Tobin – Isam
Banjo Or Freakout – Banjo Or Freakout
Bill Callahan – Apocalypse
St. Vincent- Strange mercy
Josh T. Pearson – Last Of The Country Gentlemen
J Mascis – Several Shades of Why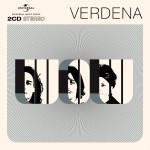 Francesco De Dominicis
Verdena – Wow
Munk - The Bird and the Beat
Art Department – The Drawing Board
The Field – Looping State of Mind
Washed Out – Within and Without
Ada – Meine Zarten Pfoten
AA.VV. – Drive O.S.T.
Esperanza – Esperanza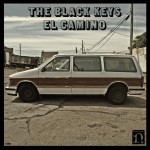 Flavio Minelli
Tom Waits – Bad as Me
Vintage Trouble – The Bomb Shelter Session
Jonathan Wilson - Gentle Spirit
Night Beats – Night Beats
Verdena – Wow
Danger Mouse & Daniele Luppi – Rome
Vota il tuo album preferito tra quelli proposti dalla redazione utilizzando la colonna di destra oppure cliccando qui.